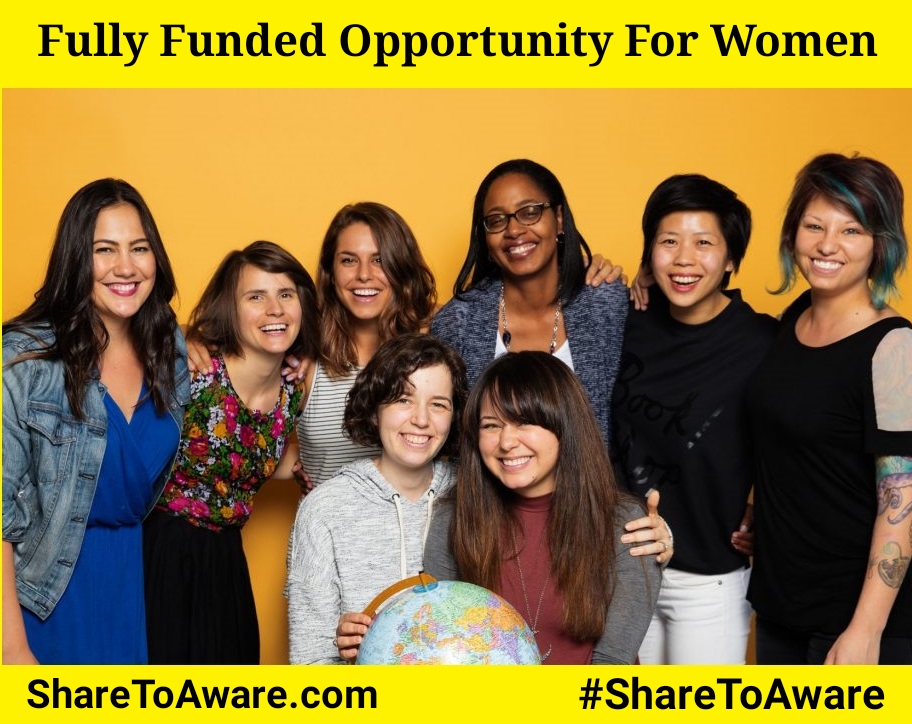 Type of Opportunity: Fully Funded Scholarship and Fellowship
Organiser: Cody Institute's International Center for Women Leadership
Open to: All Nationalities
Country: Canada
City: Antigonish
Contact the organiser: coadyadmit@stfx.ca
Duration of program: 7 Weeks, June 1 – July 17, 2020
Application Deadline: 22nd November 2019
Benefits of Global Change Leaders Program 2020
The Global Change Leaders program provides successful candidates with a scholarship that includes free tuition, free travel, free accommodations and free meals.
Program participants benefit from the guidance and mentorship of accomplished women leaders in Canada and from all over the World.
Global Change Leaders Program is led by a core team of faculty in the International Centre for Women's Leadership and supported by other Coady faculty and associates.
Eligibility Requirements (Criteria)
This program is targeted to women leaders from developing countries who are working on development issues. These are women who:
Possess a minimum of five years of demonstrated leadership experience in a social or economic development endeavor in sectors such as livelihoods or inclusive economic development, food security, environment, access to education and health care, governance, political engagement of women and the rights of girls and women;
Will be immediately returning to their community and sector following the program to put their learning into practice;
Have great drive and passion for their work, demonstrated through their outstanding contributions in their organizations and communities;·
Are practitioners in civil society organizations including community based organizations and not for profits, or active in public or private institutions, donor/philanthropic agencies, social movements or in a social enterprise/business;
Hold a university degree or a combination of post-secondary education and experience; and
Have strong oral and written English language competencies.Candidates must be eligible for Official Development Assistance.
Important Dates:
Shortlisted candidates will be contacted to take part in an online interview by Skype or zoom call by the end of December. Interviews will take place the week of January 7, 2020.
Successful candidates will be notified around January 20th.
Once notified, candidates will be expect to secure their visa to Canada no later than April 30th, 2020.
Aplication Deadline: 22nd November 2019
Want to know more about this amazing opportunity? Visit their official website>>
Like this post? Or have something to share? Write to us: info@sharetoaware.com Connect with us on Facebook and Twitter
Don't Forget To #ShareToAware